Photo Frame Tribute Silk Funeral Flowers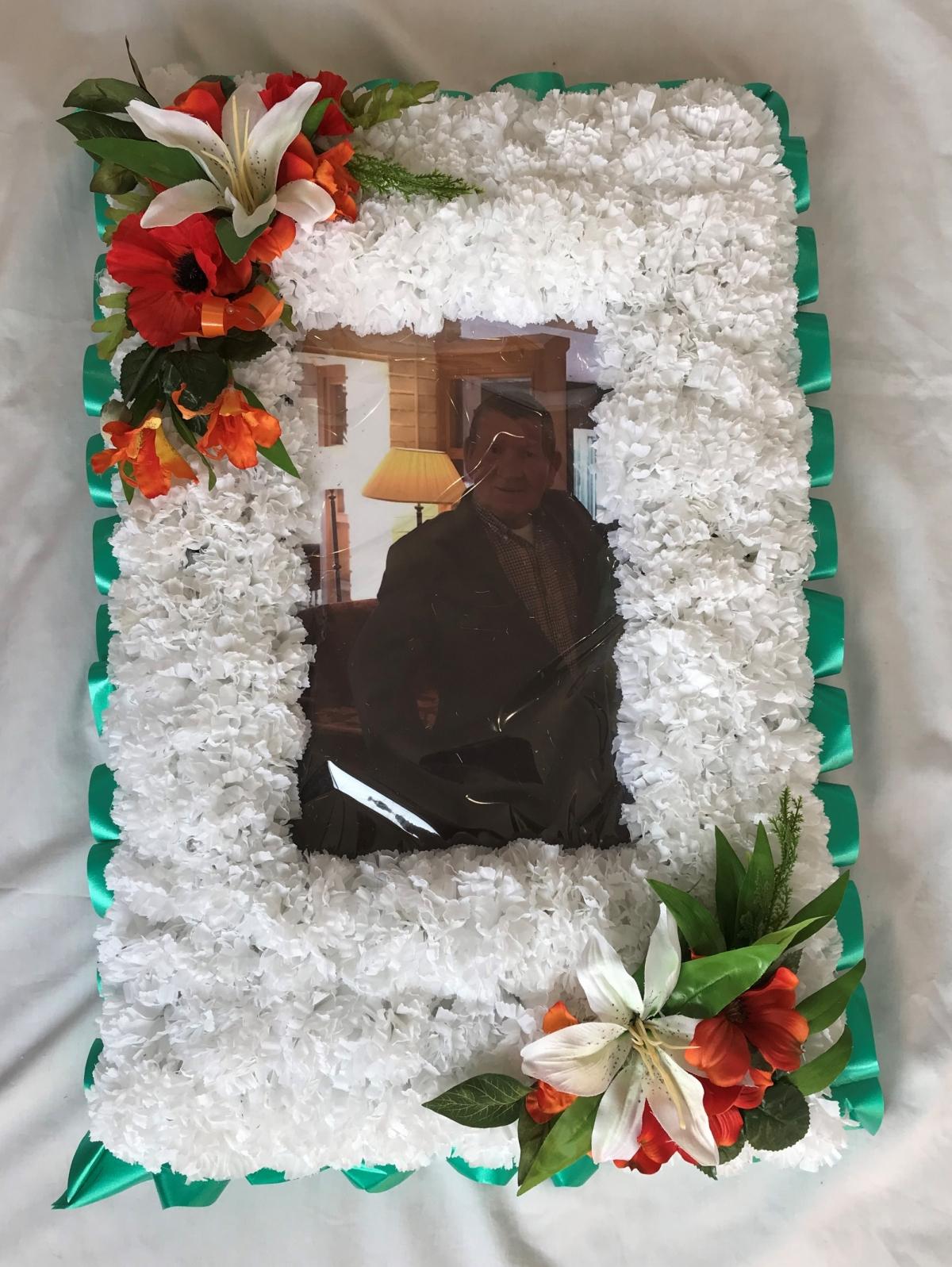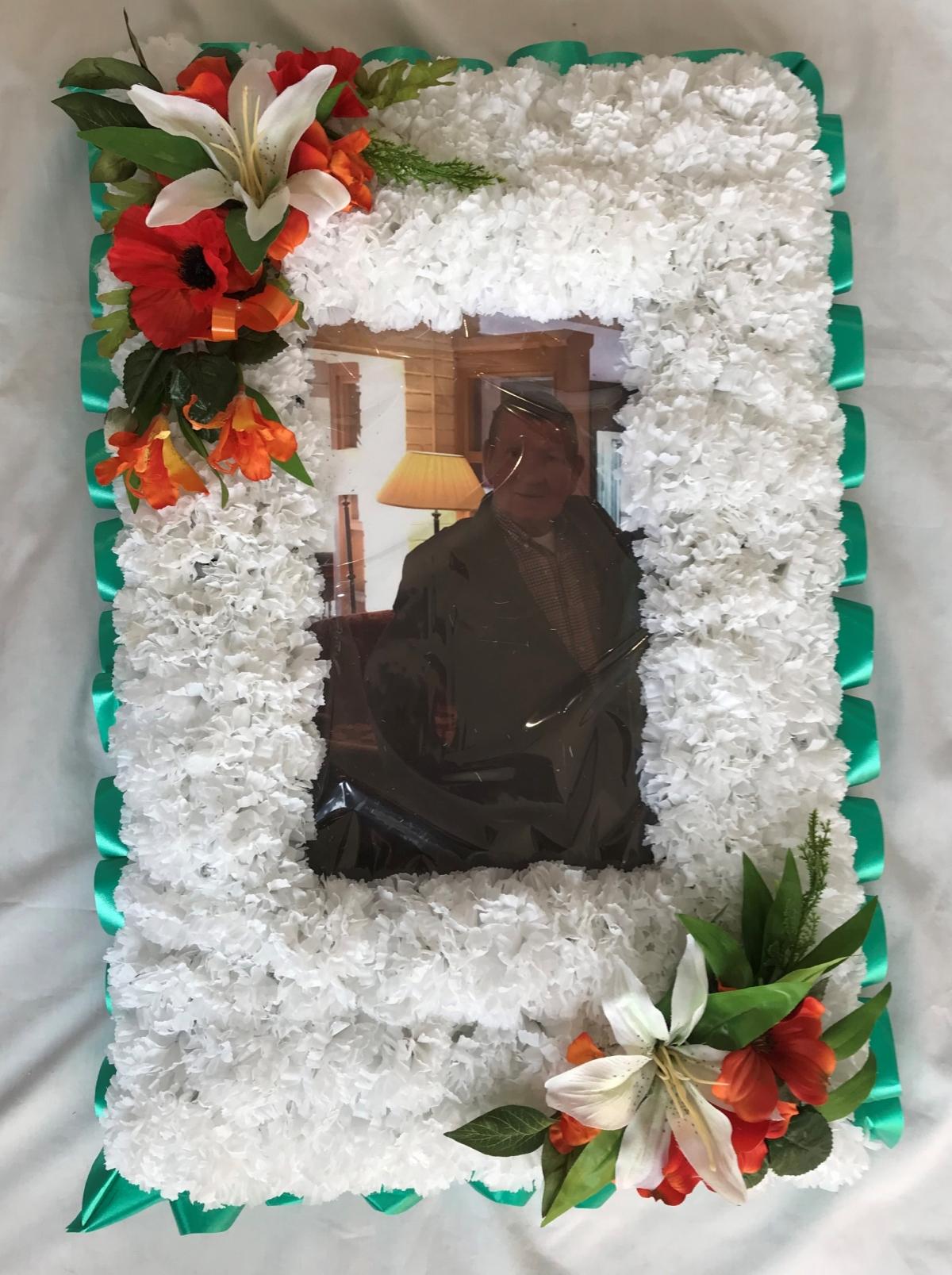 arrow_drop_up
arrow_left


arrow_drop_down
arrow_right
A luxury photo frame design for a funeral or memorial tribute.
A beautiful frame of flowers for a photo of a loved one. Ideal for a funeral or to place at the graveside.
Silk carnations arranged on a 40cm x 30cm or 60cm x 40cm frame with a central photo either added by us or by yourself once received. Made of lasting luxurious flowers with clusters to decorate.
Includes a personalised sash and a card to add your own message.
40cm x 30cm frame will hold a 18cm x 12cm image
60cm x 40cm frame will hold a 28cm x 18cm image