Mini Silk Flower Coffin Spray Tribute Purple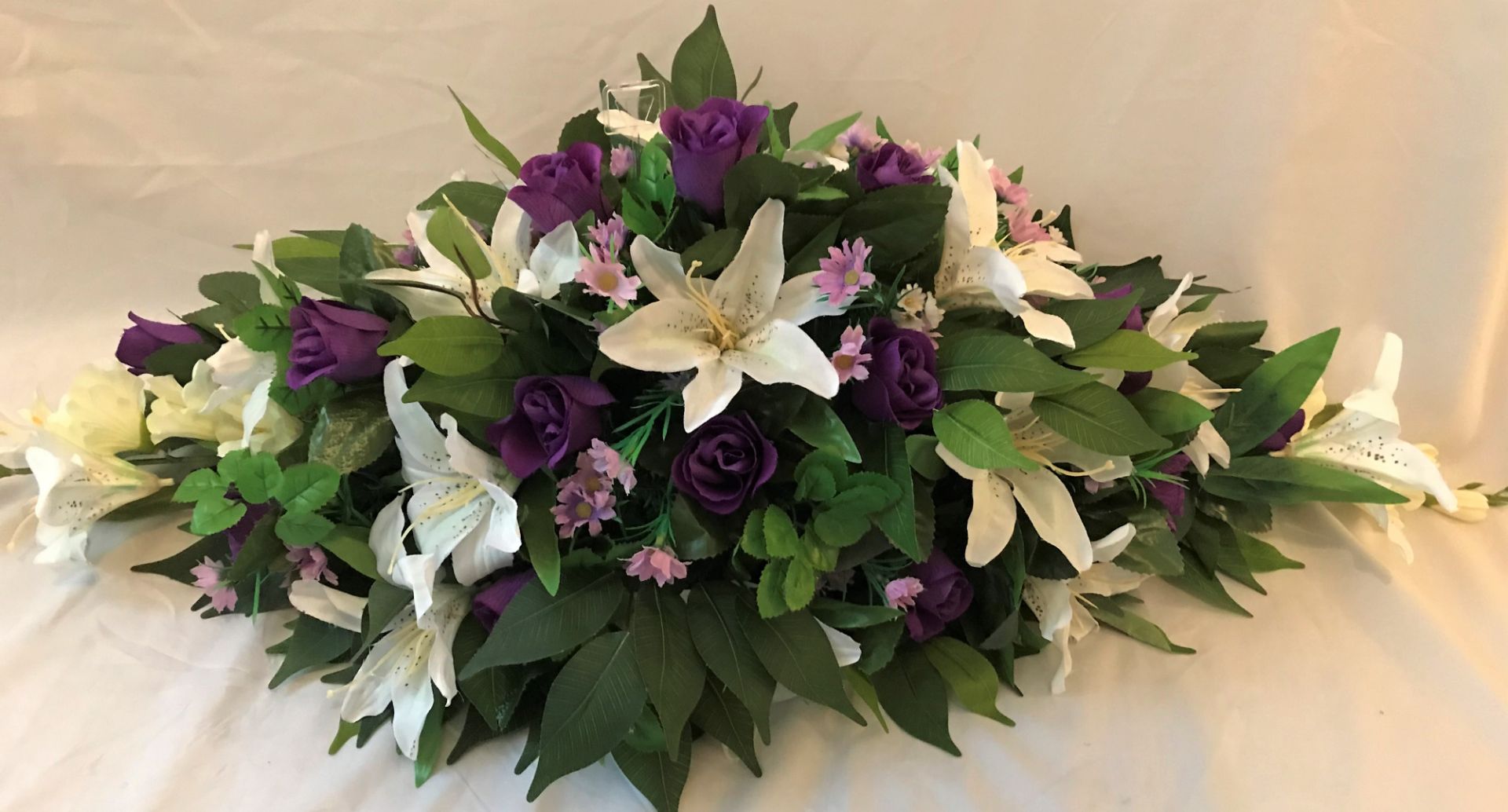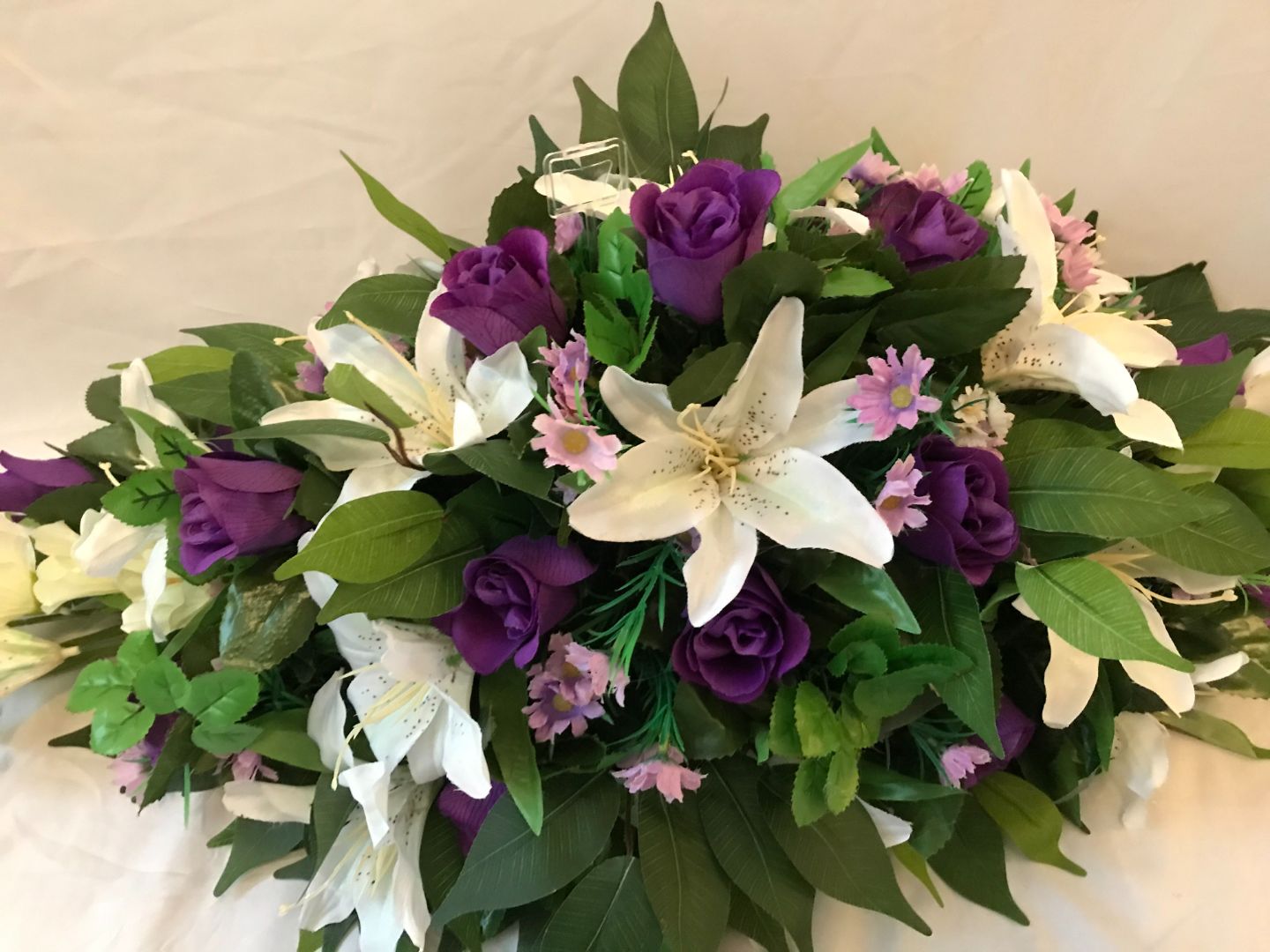 zoom_inEnlarge
arrow_drop_up
arrow_left


arrow_drop_down
arrow_right
A beautiful spray for the coffin top or resting place.
A beautiful 12" coffin spray for a funeral or memorial.
A traditional design made in luxurious white lilies and a rose colour of your choice. 
Also includes a card to add a message to.
Our smallest spray ideal for a smaller send off or children's tribute.