'Love Me Do' Bouquet Mix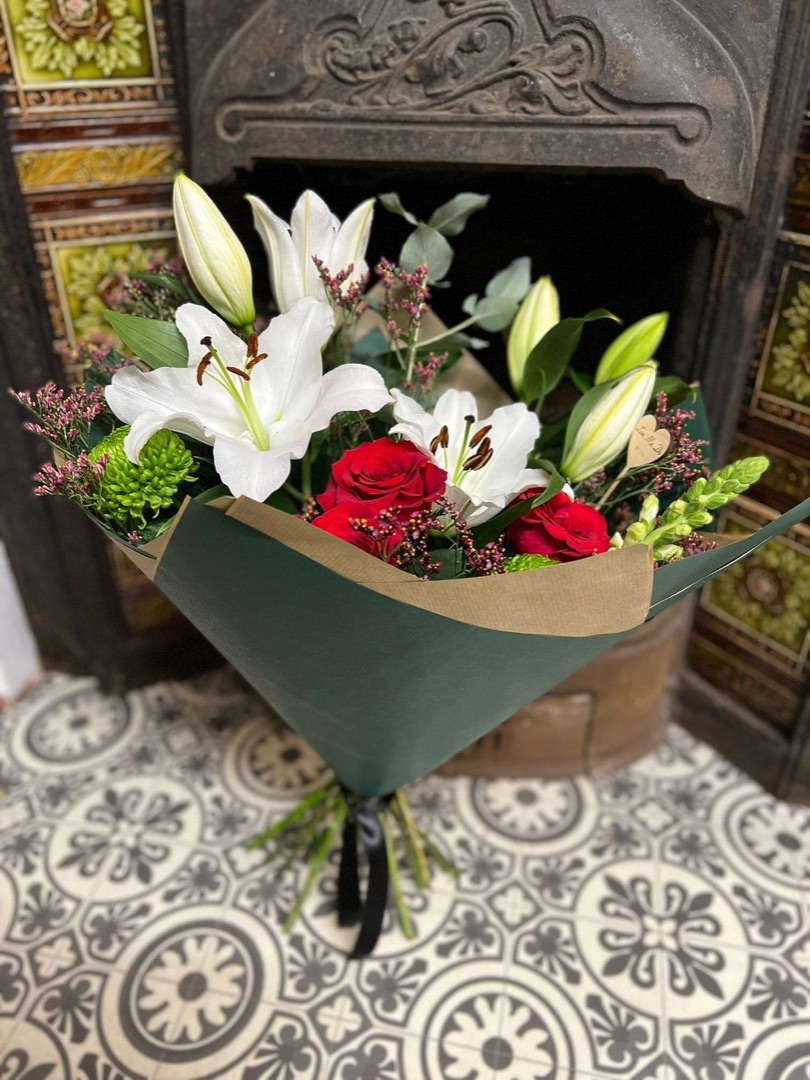 zoom_inEnlarge
A fresh mixed bouquet.
Love me do, our mixed wrap including lilys.
A luxury bouquet in a wrap, red roses as standard with white lilys and mixed flowers. Our roses are large and luxury and look super bright with brassica and snapdragons around them.
Available for delivery or collect in store, pre-order is advised as we expect demand to be high. We have lovely little gifts, soaps, balms, candles, fizz and more in store if you wish to add anything just give us a shout.