Hire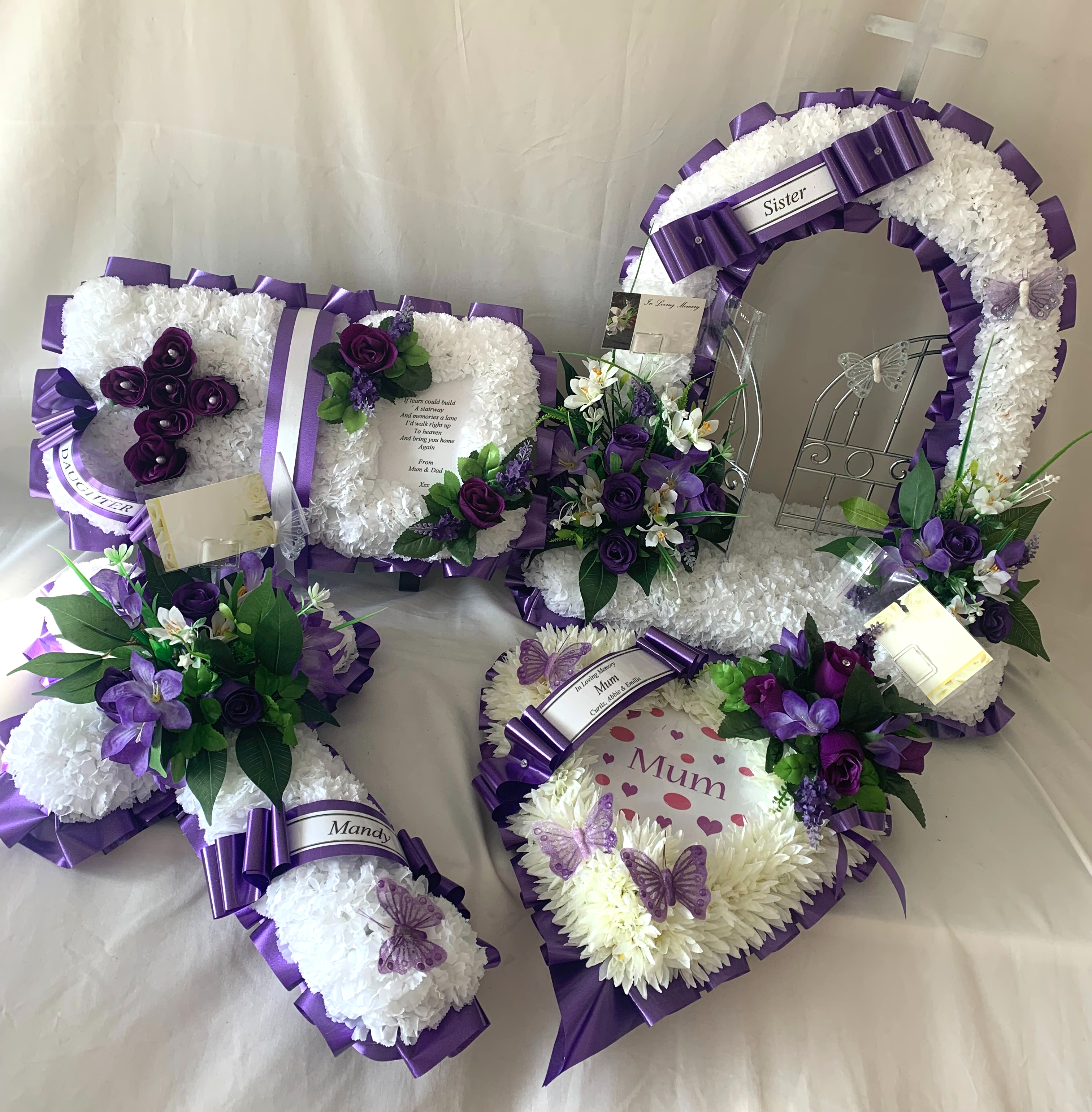 Thinking about hiring flowers?
Or have a funeral planned for the crematorium and nowhere to leave the flowers after the ceremony?
Want to give your loved one the floral send off they deserve but dont want to see the flowers go to waste after their special day?
All of our frames as standard are made on bio-degradable foam bases and our new hire option now further enhances our focus on reducing waste.
We supply our flowers to hire companies all over the country and now offer our own hire service locally to our Cheshire shop.
How does it work?
Purchase the flowers you would like for your loved one and any standard item such as Mum, Dad, Nan, Grandad, Coffin Spray, Heart etc can be used for the funeral and then returned to us the next day with a 10% refund on purchase price given back to you.
Flowers to be hired must be confirmed at time of purchase, please get in touch with us prior to placing your order to confirm which items you will be returning to us and on what date, email info@silkybouquets.comor phone 0151 345 0290 and we will confirm all details with you prior to purchase.
You will need to return the flowers in original, undamaged condition the day after they are used.
A combination of purchased and hired flowers can be used, ie. you wish to use GRANDAD DAD a Heart and Coffin Spray on the day but only wish to keep the coffin spray to place at the memorial site, we can do this for you no problem at all.
If you are unsure just get in touch. Otherwise we look forward to helping you at your time of loss.