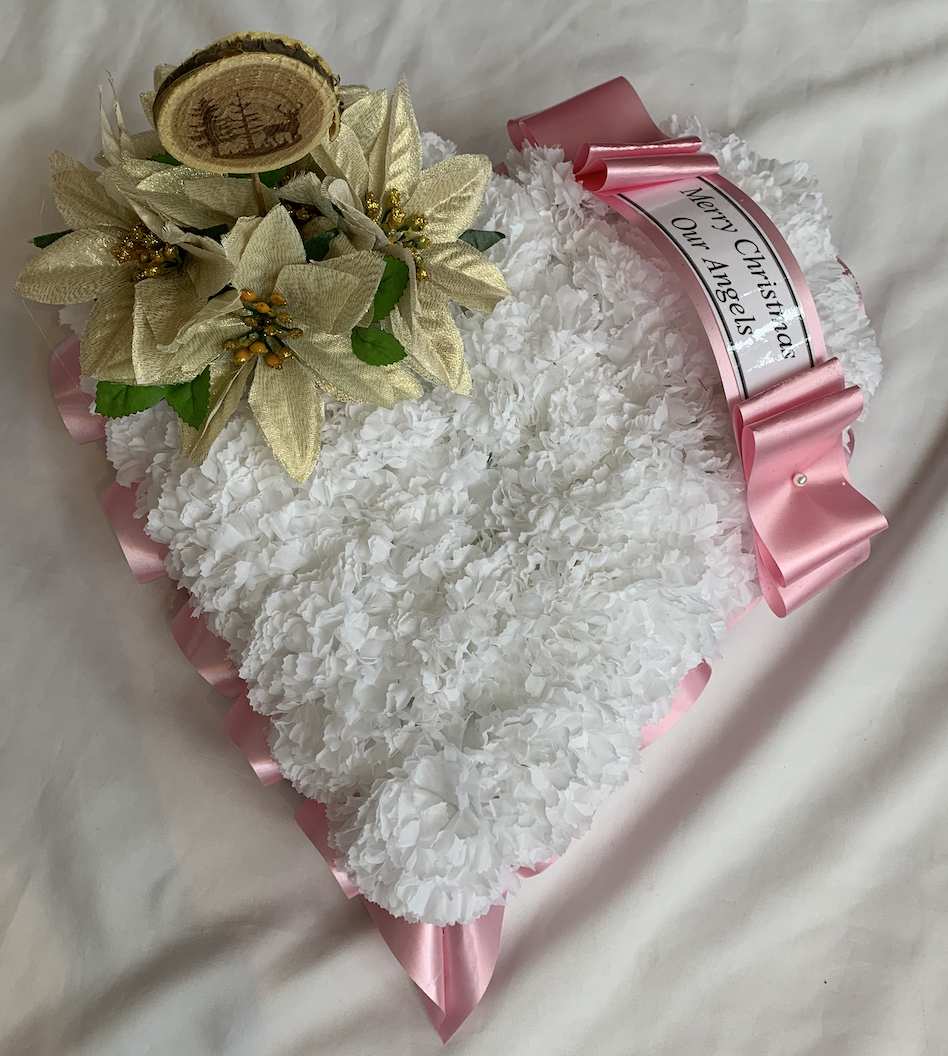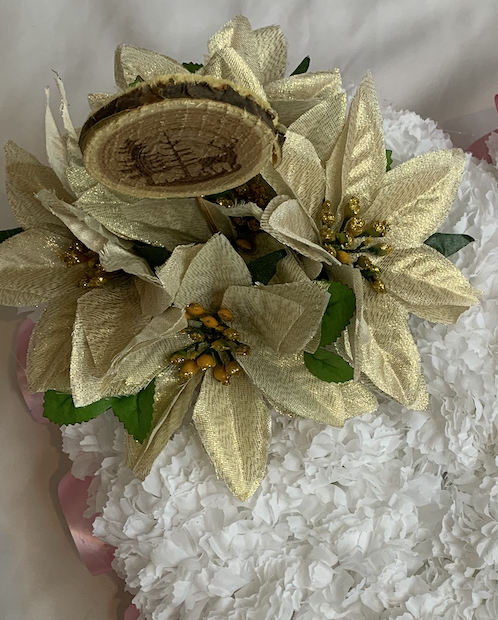 arrow_drop_up
arrow_left


arrow_drop_down
arrow_right
Christmas Pink Heart Silk Flower Funeral Tribute
A beautiful heart tribute with poinsettia cluster and a personalised sash.
A beautiful heart tribute for Christmas memorial, can be any colour ribbon with gold poinsettia cluster. Includes a personalised name sash and a card to write a message on.
Approximately 14" in size, we have lots of heart tributes of a variety of designs too, checkout our website and edit any details at checkout.