Flat Grave Pot - Spring White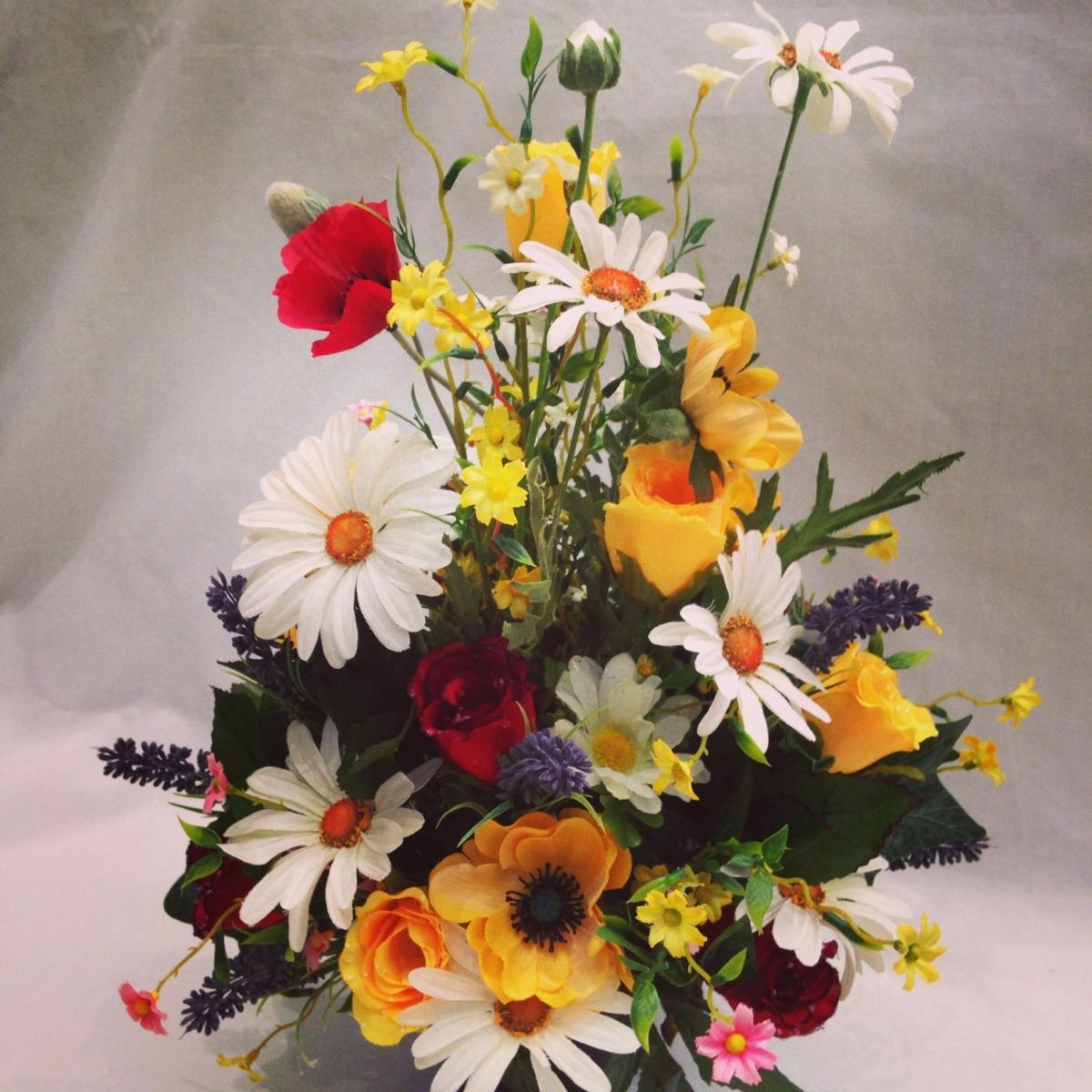 A stunning luxury grave pot containing spring design flowers.
A flat back arrangement of mixed daisies and anenomes in a flurry of colours.
Made to order so the colours can be changed, add a note in any requests.
Overall height of 14", includes a standard sized pot height of 4", perfect to fit into the bore hole.
Images are for illustrative purposes only. The flowers you receive may vary.