Flat-back Grave Pot Pink Lily White Gerbera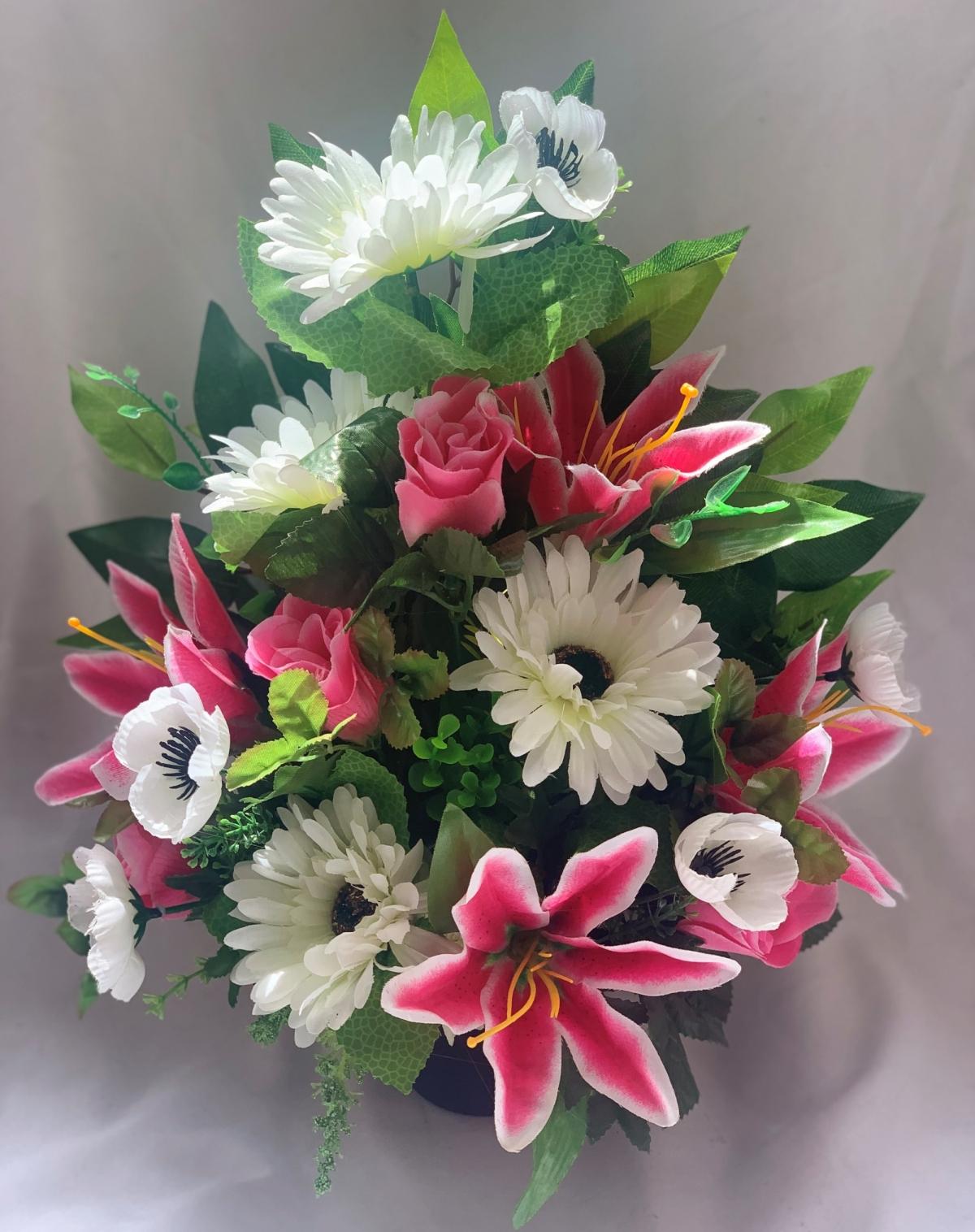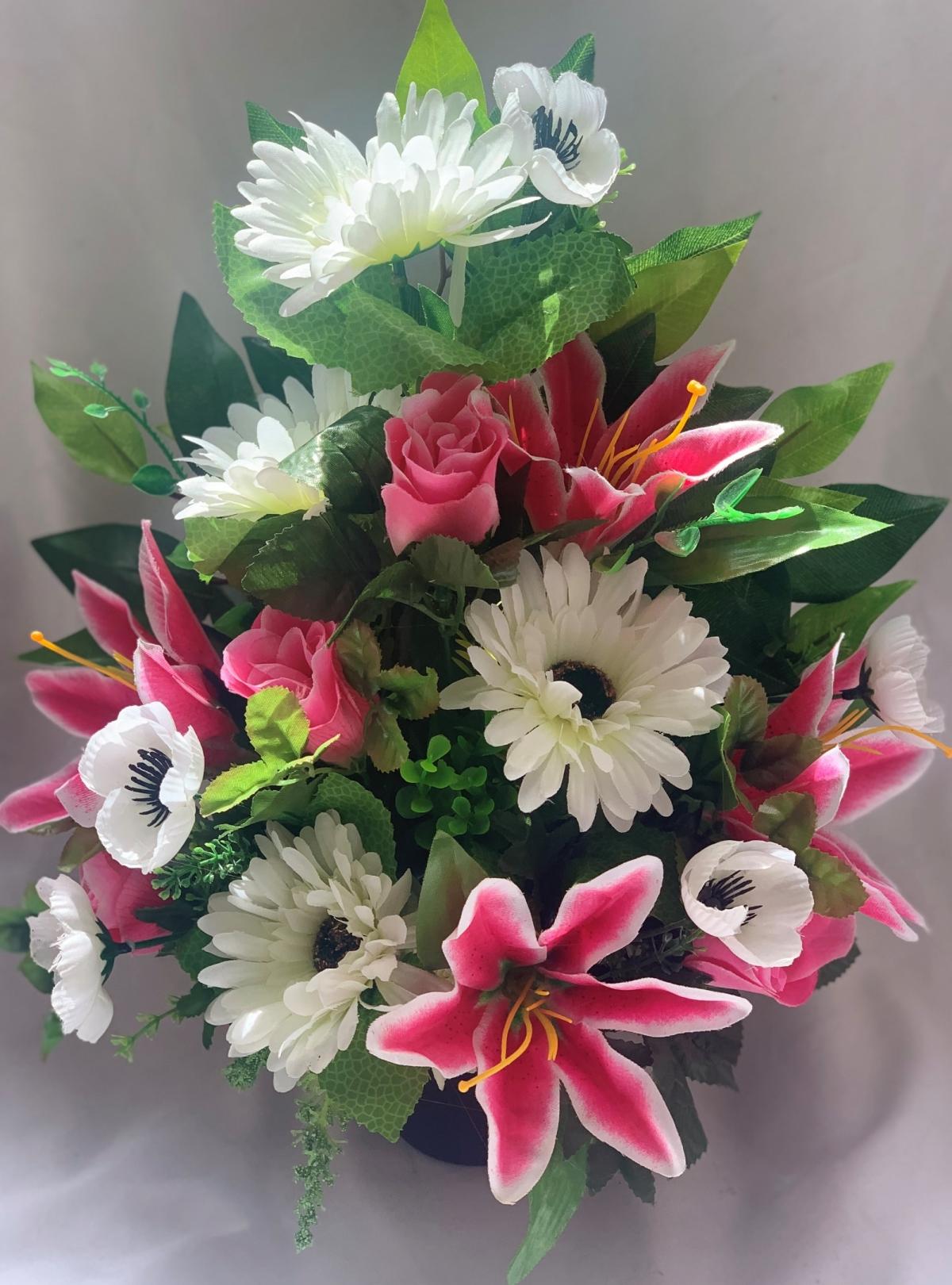 arrow_drop_up
arrow_left


arrow_drop_down
arrow_right
A stunning grave pot containing pink lilies and white gerbera in a flat back design.
A lovely flat back of pink lillies and white gerbera with dotted white anemone.
The design is flat backed to stand near to the headstone, approximately 14" tall including the 4" height of the grave pot itself.
We make all designs to order so can do any colours and heights just get in touch.
This is an example of our more luxurious pots in conjunction with our sister shop www.sophiavincent.com