Chrysanthemum Pillow Tribute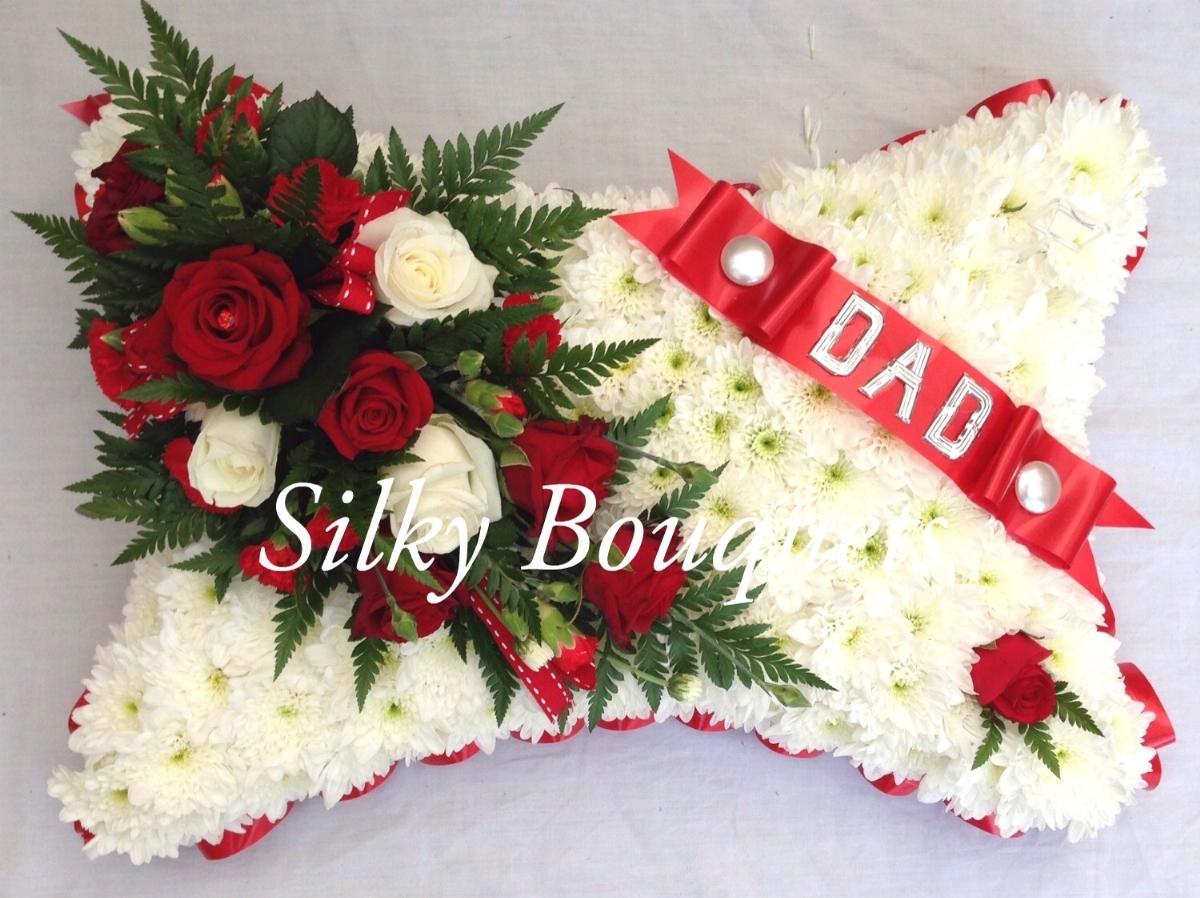 A coloured chrysanthemum pillow with ribbon edge.
A lasting chrysanthemum pillow tribute with your choice of flowers.
A beautiful pillow tribute for a funeral or memorial, made to order in our exclusive chrysanthemum flowers.
Includes a personalised sash and a card to write a message on.
Images are for illustrative purposes only. The flowers you receive may vary.