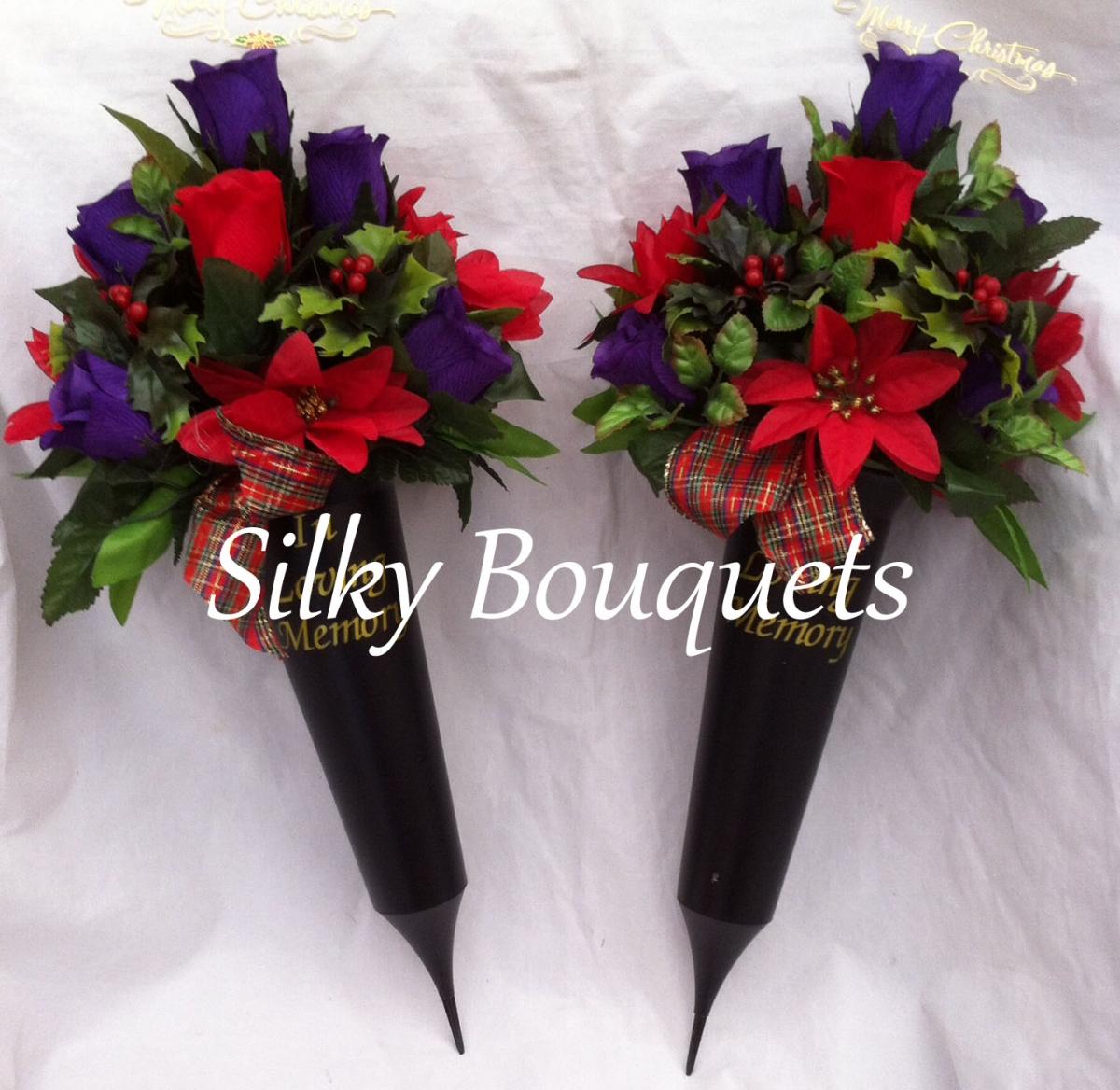 arrow_drop_up
arrow_left


arrow_drop_down
arrow_right
Purple and Red Christmas Spike Vase Flower ArrangementPair
A stunning grave spike pair containing mixed silk Christmas flowers.
A mixture of Christmas poinsettia in red and purple silk roses in a memorial spike vase, ideal for the graveside, sent as In Loving Memory vase, if any of the below choices are preferred just add a request when you order. This is for the pair!
In Loving Memory, Mum, Dad, Mum & Dad, Nan, Grandad, Grandma, Son, Daughter, Brother, Sister, Husband, Wife
Overall height of 17"/43cm.