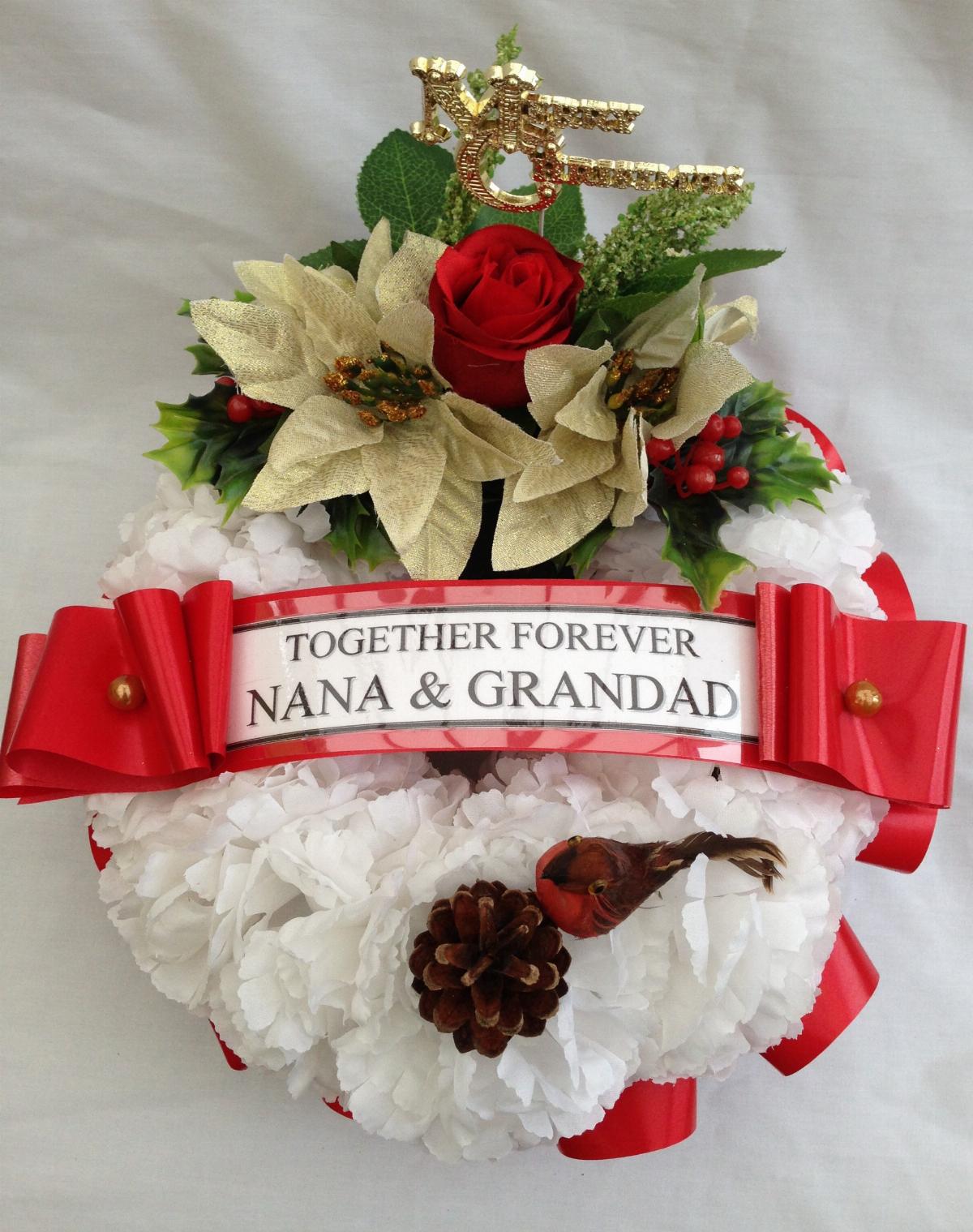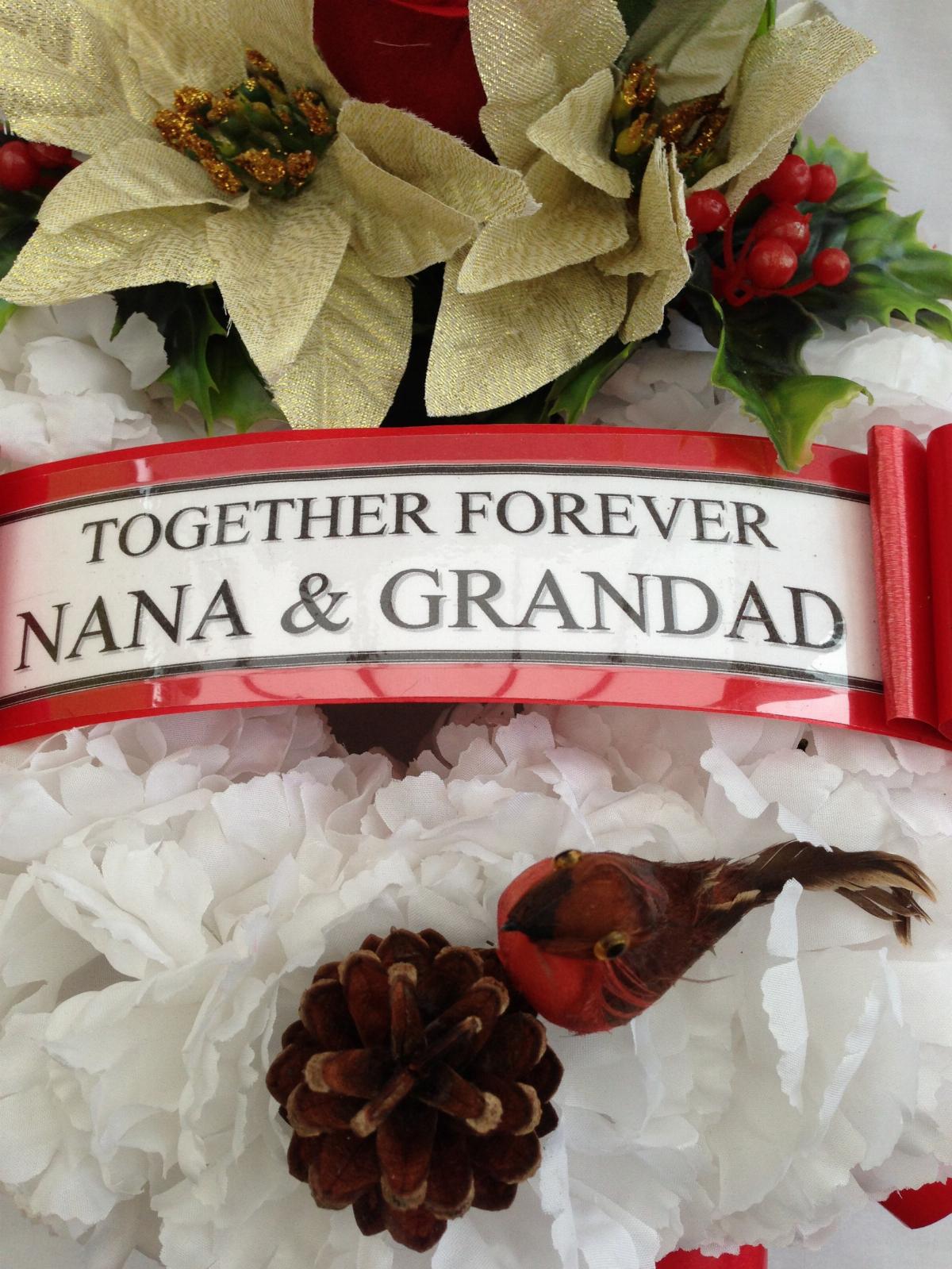 arrow_drop_up
arrow_left


arrow_drop_down
arrow_right
Christmas Red Classic Pine Cone Carnation Wreath Ring Tribute
A classic Christmas wreath ring tribute with personalised sash and a classic cluster with pine cone and robin.
A beautiful wreath of carnations with any coloured ribbon base and a festive cluster with a central pinecone and a robin.
Includes a card to write a message on and a personalised sash.
Approximately 10" sized wreath ring.
An ideal tribute to a missed loved one at Christmas time.