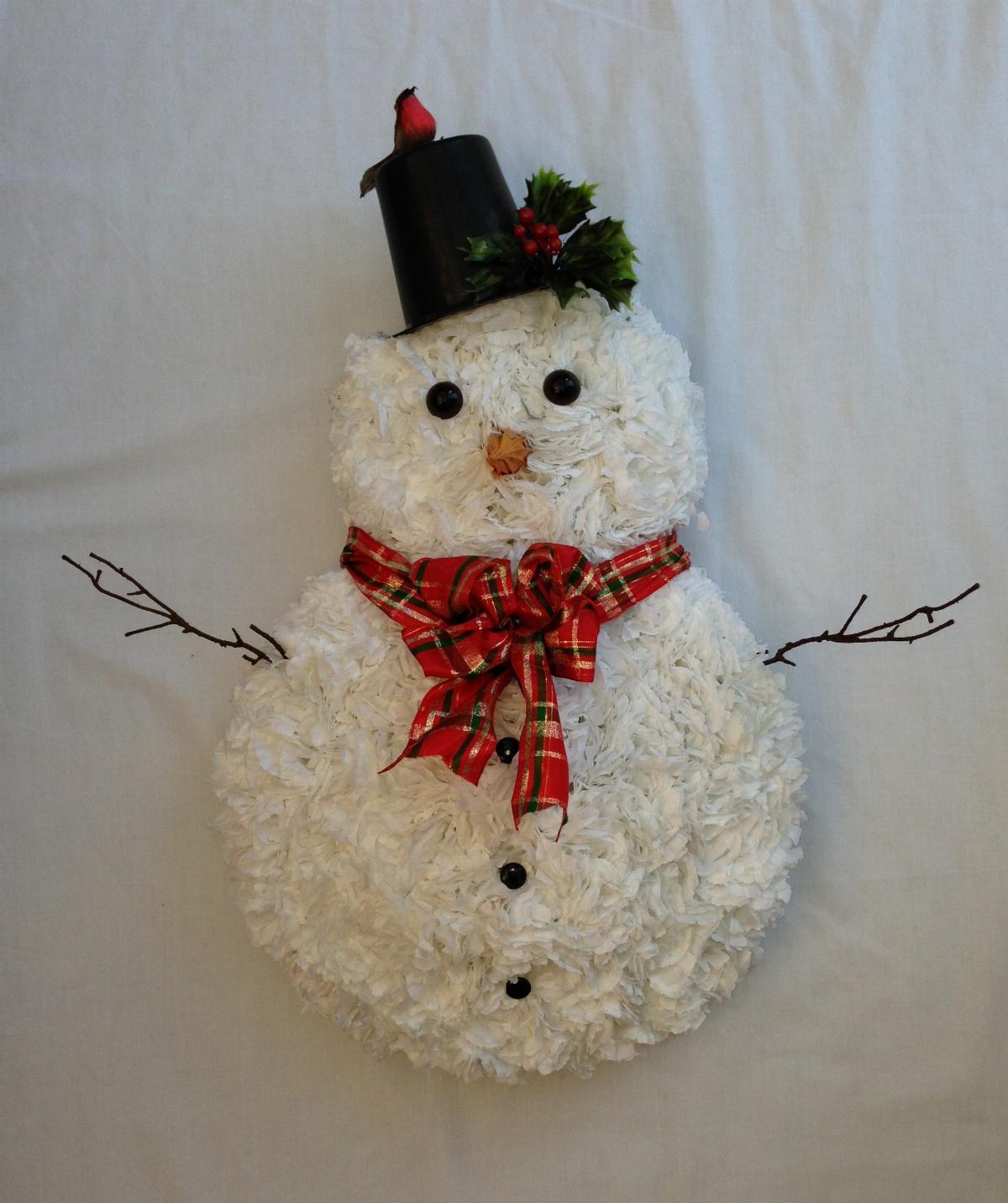 Snowman 2D Silk Flower Christmas Memorial Tribute
A luxury floral snowman silk flower memorial tribute.
A beautiful festive Snowman made of white silk carnations with a Christmas hat and scarf.
Includes a personalised sash and a Christmas card to add your own message.
Approximately 2ft tall on a florist foam base, designed to last for a loved one at the memorial site.
A stand can be purchased for £5 too please just ask at checkout.