Christmas Classic Chrysanthemum Wreath Ring Tribute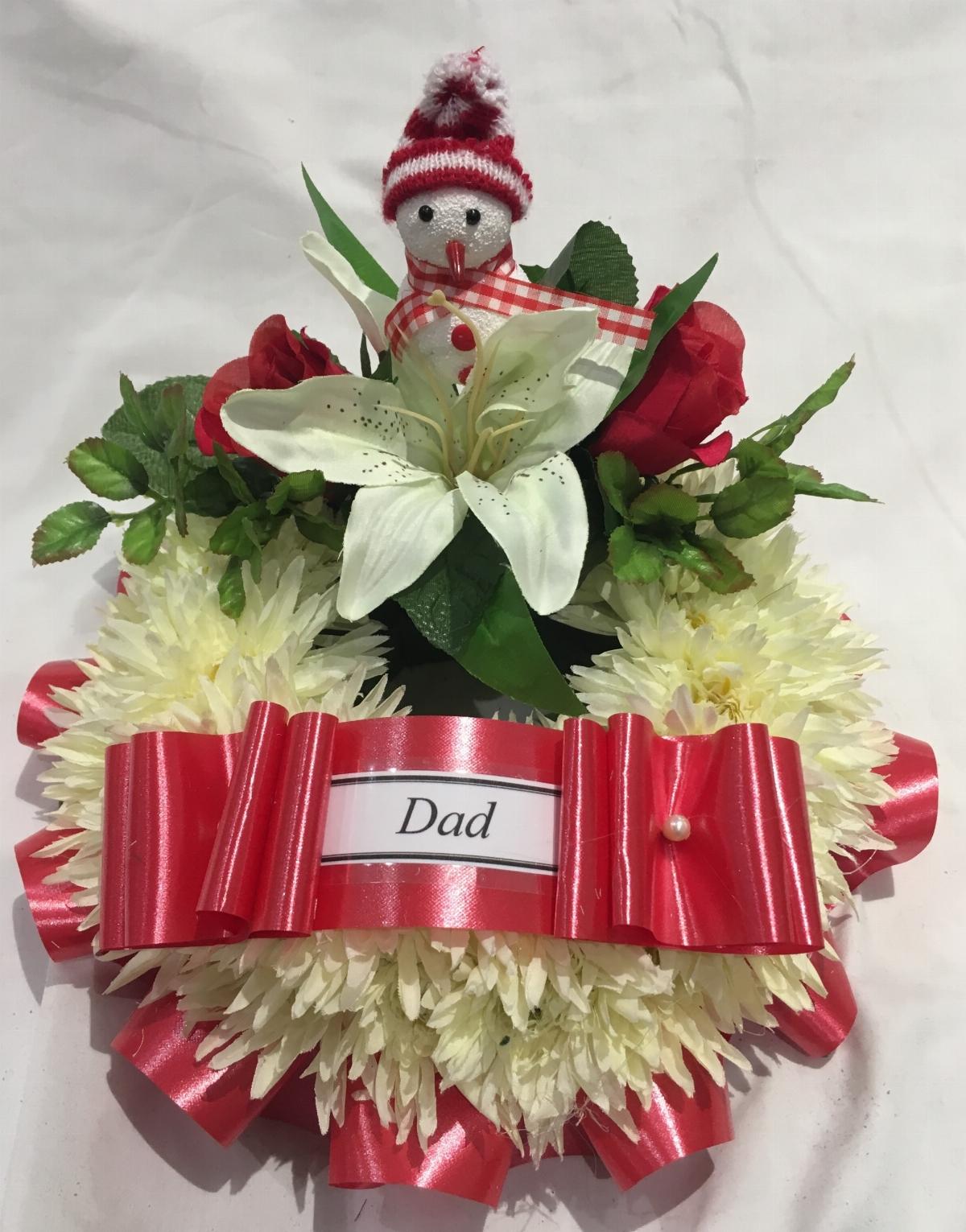 A classic Christmas wreath tribute with personalised sash and a snowman cluster
A beautiful wreath of our exclusive artificial chrysanthemums with any coloured ribbon base and a festive snowman cluster-actual snowman will be a wooden pick for 2020, image updated soon.
Includes a card to write a message on and a personalised sash.
Approximately 10" sized wreath ring.
An ideal tribute to a missed loved one at Christmas time.