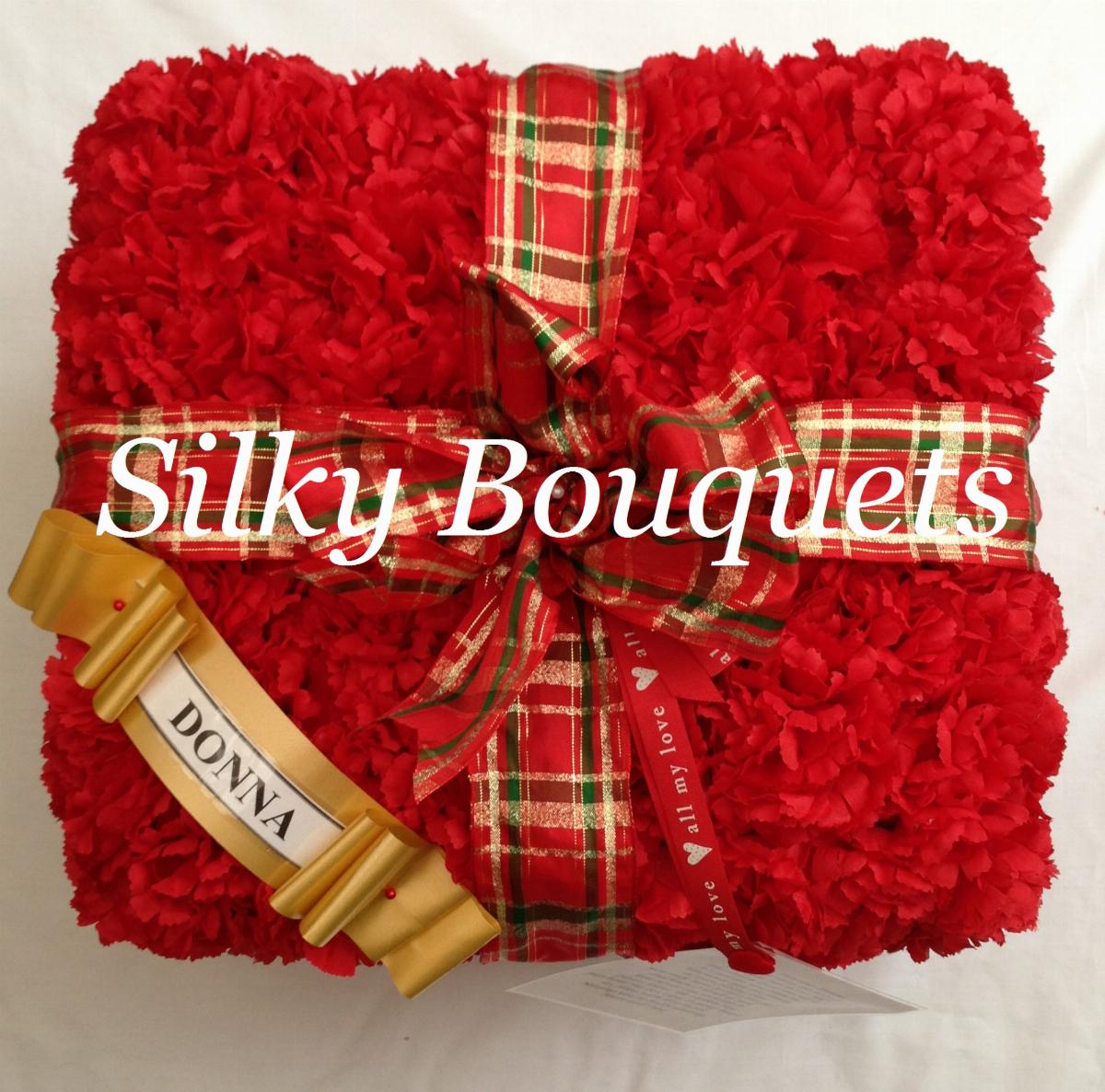 arrow_drop_up
arrow_left


arrow_drop_down
arrow_right
Christmas Present Silk Flower Tribute
A luxury Christmas present tribute ideal for remembering a loved one.
A beautiful festive Christmas Present tribute, made of silk carnations in a 3d cube with a bow and sash.
Includes a personalised sash and a Christmas card with a gift tag to add your own message.
Approximately 30cm cube made on florist foam, designed to last for a loved one at the memorial site.